Virtual Design Consultation
N

 ot within driving distance?
Our new DesignAway™ virtual design consultations were designed with you in mind.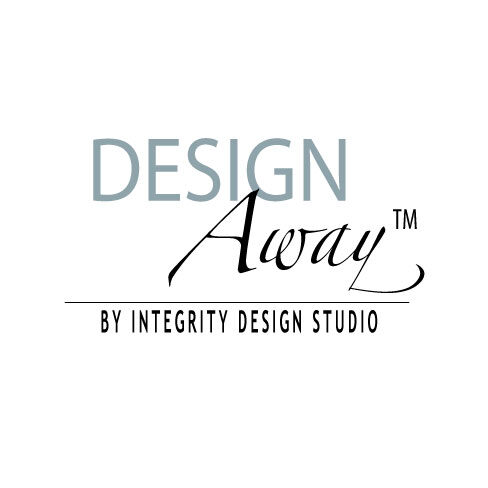 Maybe you have a space(s) that isn't working for you, but you can't visualize the possibilities for making it work?
Or maybe you do have a clear idea of how you'd like to change things, but seeing it in 3D would help you know for sure.
Maybe you want to do a significant remodel, but your contractor is asking you for "drawings" before he can give you a quote?
Or maybe you're getting ready to invest in new furniture, or a rug, but you're not sure if the sizes are right for your space?
With DesignAwayTM, we can help you with all of your design dilemmas from wherever you call home.
IN JUST A COUPLE WEEKS, YOU CAN GET FROM HERE (STUCK AND ALONE) . . .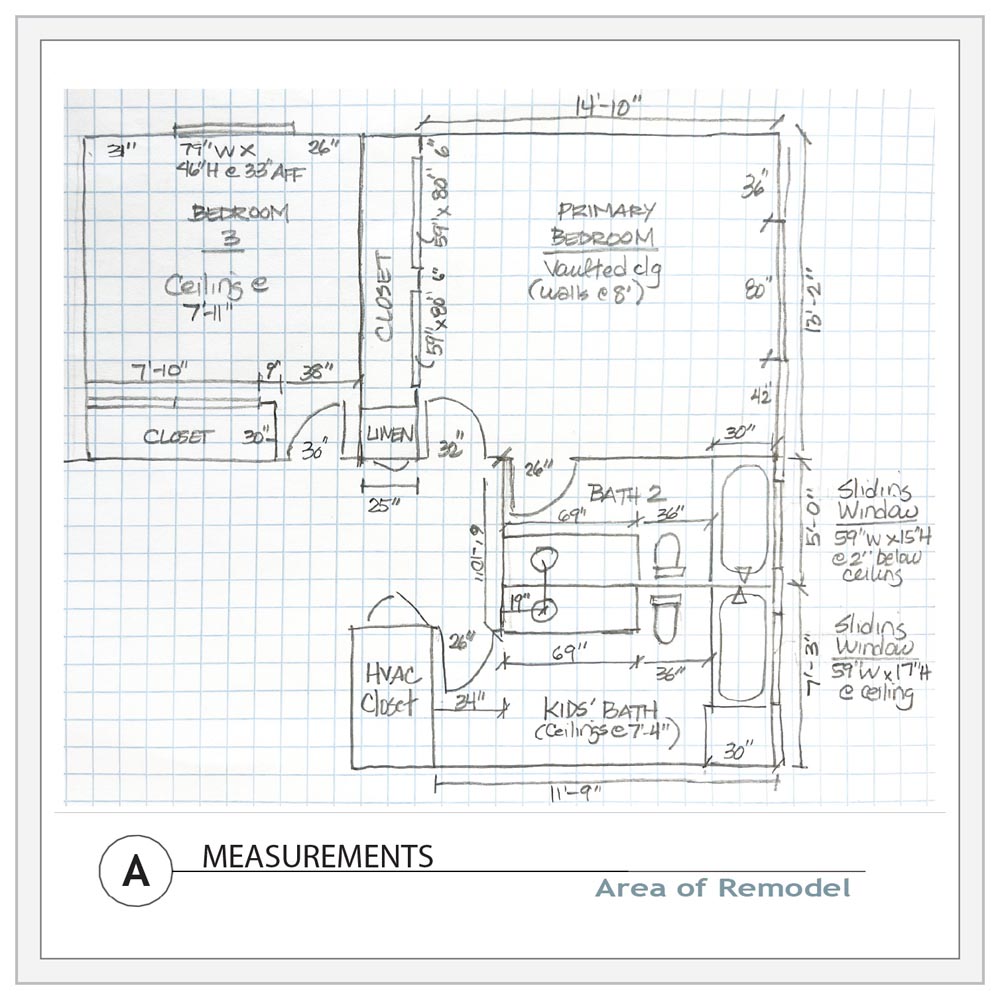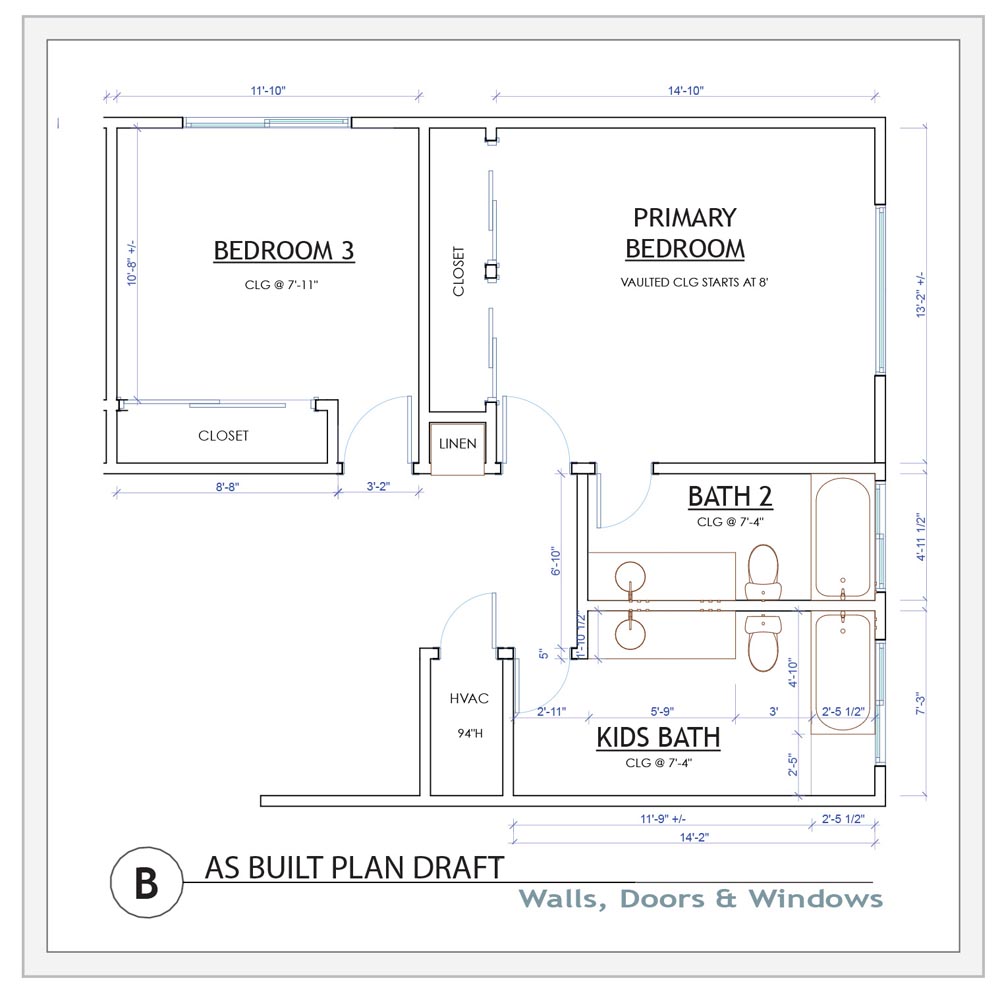 . . . TO HERE (DRAWINGS IN HAND, AND OFF TO GET PRICING, OR GO SHOPPING, OR REIMAGINE YOUR NEXT SPACE!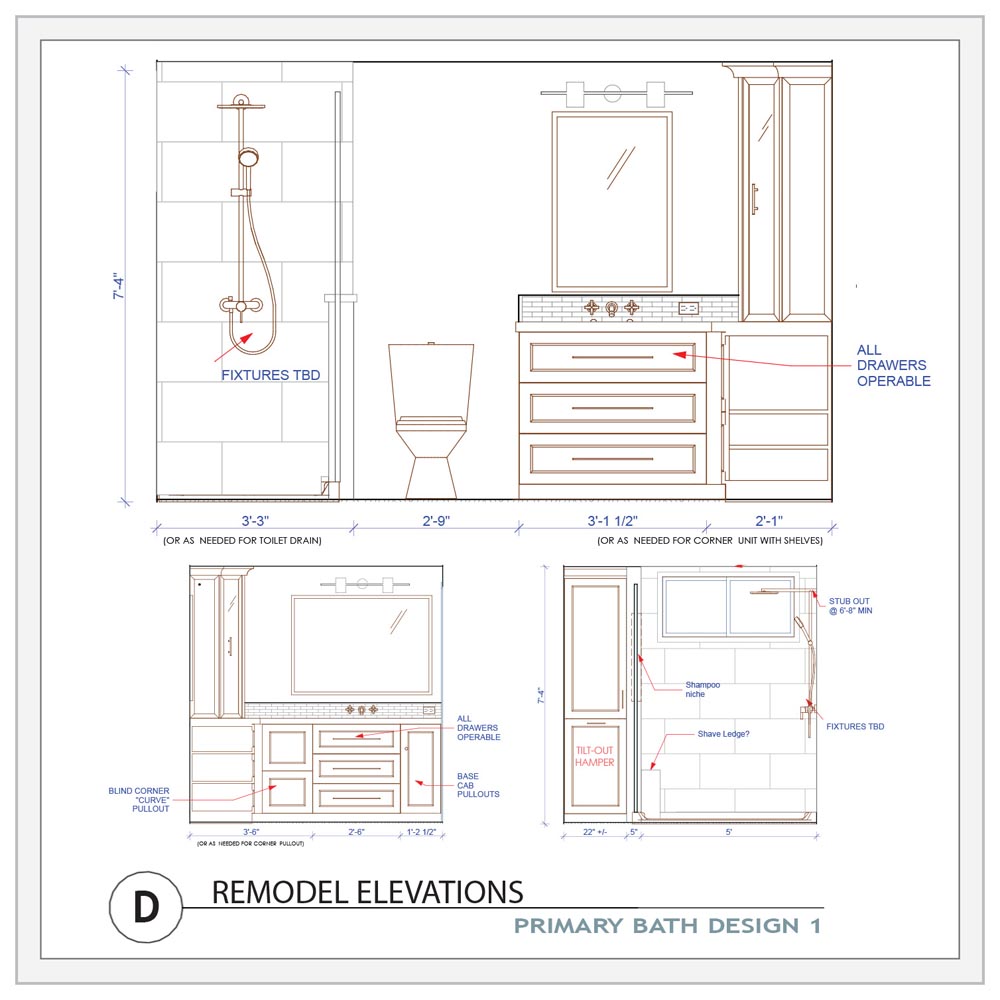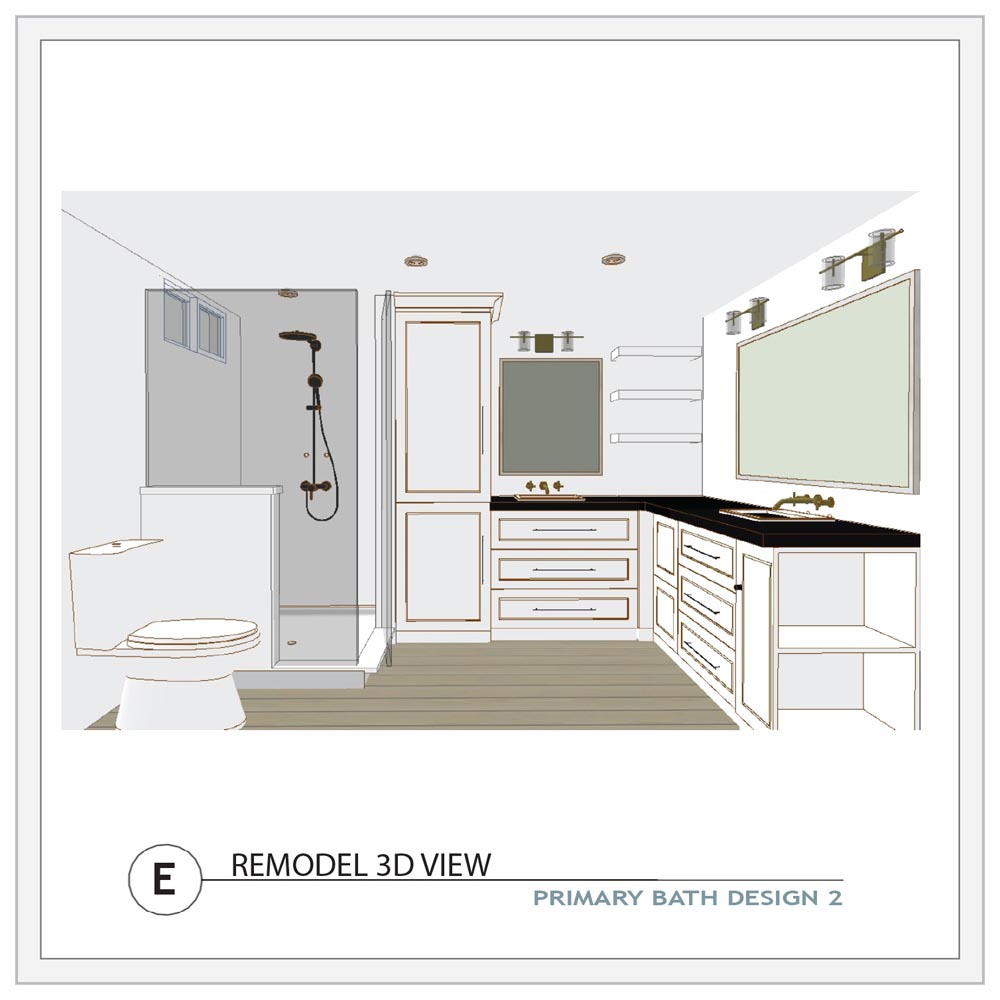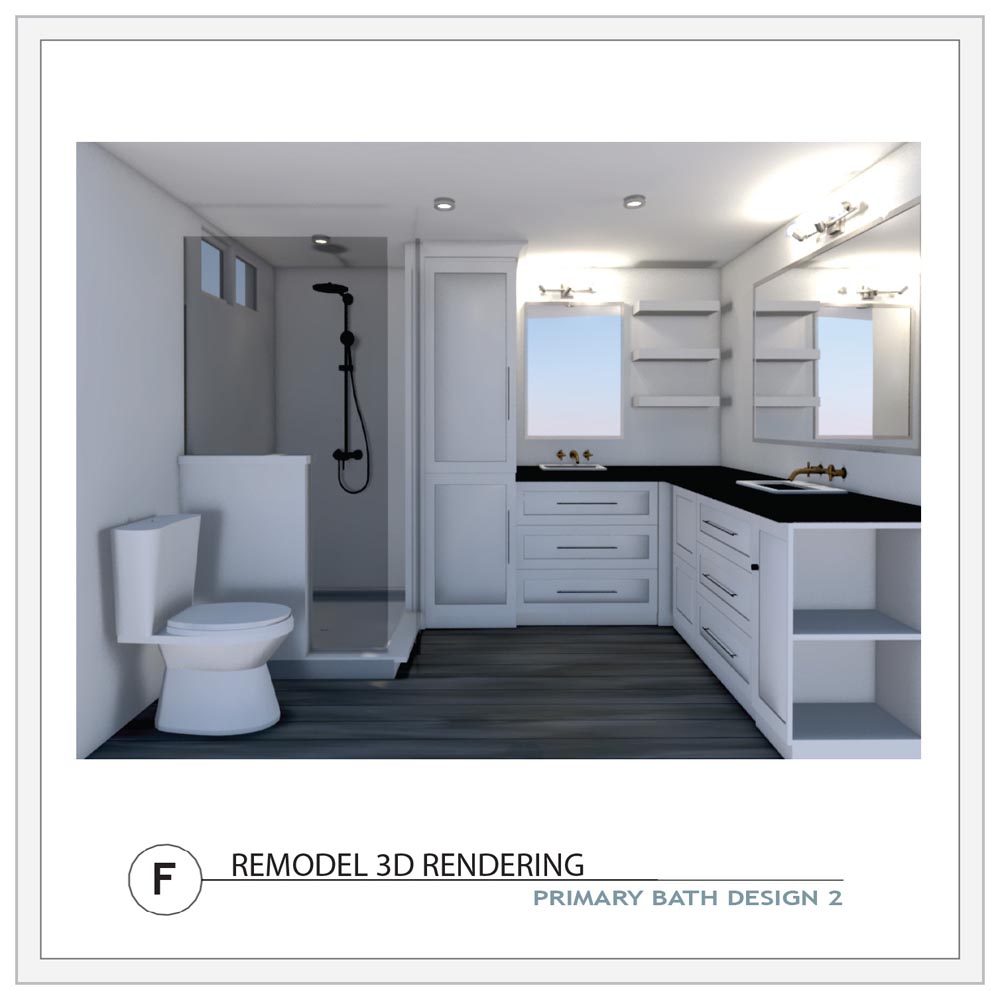 Discovery Call

The first step is a complimentary 15-minute phone consultation to better understand your project, where you're located, and what kind of help you need. In this conversation, and based on the scope of your project, we will discuss the deliverables and the likely amount of professional time needed to complete it. If together we determine we are the right fit, we'll follow-up within five business days with a Virtual Interior Architecture & Sesign Services proposal for your review along with some homework and easy-to-follow instructions. Design fee will be due in full prior to the start of any design work.

Homework & Instructions:

Depending on the scope of the project, we will give you easy-to-understand instructions on how to provide the most accurate information needed to turn your ideas/project into a 3D model/floor plan. This will likely include photos of the area, a sketch with field measurements and/or blueprints/architectural plans, and probably some ideas that inspire you if you have them.

First Round Deliverables:

Before the initial virtual design consultation, and based on the materials provided, we will produce a draft floor plan and send it back to you with highlights of any additional information or clarification needed. Typically, the turnaround time on this draft plan should be fewer than five business days unless it is an entire home or unusually complicated in design.

Two Hour Design Consultation:

This is where the fun begins! We will arrange a time with you to conduct a two-hour virtual design consultation via Zoom where we share our screen and your 3D model and let you determine how you'd like to focus the time. You'll definitely want to bring your list of questions. Many options are possible -- you call the shots. Examples might include:

If you have architectural plans and you're simply wanting to get a better "view" of how it will look and feel:

• We can walk through the space(s) in 3D, all the while consulting on your "to do" list of questions you'd like to ask an expert. We can even explore changing things around if you have options you're considering.

If you're just starting to reimagine a better use of your existing space (even just a room or two):

• We can look at your current "As Built" space in 3D -- from the interior & exterior -- and discuss your vision or concerns, exploring things like removing walls or moving windows, maybe dropping in some furniture pieces or cabinets while we work.   It's a great way to test out several ideas or layouts before hiring a contractor, or incurring the expense of an architect or engineer.*

If you just want to explore new space plans or furniture layouts, maybe rug sizes or art pieces:

• All of these things are possible (and better) by designing and collaborating in real time in 3D with a professional. If you've ever tried to return a rug you ordered online, you know what I mean. Avoid the hassle.

Wrapping up your Virtual Interior Architecture & Design Services:

After our virtual design consultation, we will send you a PDF packet that includes your two-dimensional dimensioned floor plan along with screen shots of any 3-D scenes you requested as we were viewing your model, and you'll be on your way to meet with a contractor (or order new furniture!) feeling far more certain and excited than you were before!

Future Work:

When we're done, if you'd like to engage us for any future work, our door is always open and our light is always on. Feel free to explore our website for our full range of interior architecture and design services ranging from entire house remodels and new builds to kitchen/bath/room design concepts (with detailed layouts of cabinetry, appliances, fixtures and other design elements) to smaller projects like built-ins, fireplaces, and staircases. We can even help with finish materials from a distance!
* A few last words ...
We are not engineers so any conversations regarding wall removals will be clearly disclaimed with the need for you to consult further with a structural engineer. We may be able to use information such as your existing roof line to make an experienced "guess" but that is all it is. We are also unable to estimate what any of your proposed changes/remodels will likely cost. You will need to get actual costs from a builder/remodeler in your area based on your local market material and labor conditions.
It's an Investment in Certainty:
| | Small(<500 SF) | | |
| --- | --- | --- | --- |
| Plan Draft | $225 | $500 | $1,000 |
| 3D Plan/Model: | $450 | $850-1000 | $1,000-2,000 |
| 2-Hour Consultation: | $500 | $500 | $500 |
| Follow-Up PDFs | Included | Included | Included |
| TOTAL INVESTMENT: | $1,200 +/- | $2,000 +/- | $2,500-3,500 +/- |
Don't Just Take it from Us:
Easy and Enjoyable
"Carol has made planning our Santa Barbara vacation home remodel easy and enjoyable. The 3D interior modeling system she ably employs helped us better visualize the final result, and her experience with Interior design gave us options that never occurred to us. My wife hung up finally excited to get started!"
-Steve in Northern CA 
(Whole Home Remodel)
An Essential Component
"Working with an architectural designer as accomplished as Carol has been an essential component of our project. There were many areas that were difficult to design which she was able to creatively conceptualize for us. Working remotely with her 3D CAD design has been efficient and crucial for helping us visualize suggestions, and being able to navigate in 3D around the rooms and the exterior of the house has been a very helpful tool for us to get a clear understanding of it all."
-Arno & Michele in Central CA
(Whole Home Addition & Remodel)
An Expert Eye
"I can honestly say that without Carol and her remote capabilities, our NH lake house would not have come together the way it has. She was able to very quickly show us alternative options and save us so much time and money. Carol has a great eye, is super responsive, an expert in all these tools, and a delight overall."
-Joe & Michele in Annapolis, MD
(Lakehouse in NH)
Things we Never Considered
"We were buying furniture for our first home and felt like the most helpful part was figuring out the layout to fit such a small room. There were a lot of things that we never considered when planning it ourselves that [your] expertise really helped with such as how much space to leave around/behind things and understanding how the room would "feel." We loved having the ability to view various layouts in 3D with professional insights on each design option."
-Mark & Taylor in Colorado Springs
(Furniture Space Planning)
Virtual Collaboration
"We really enjoyed getting to see our remodel design in 3D CAD. It allowed us to see some design issues we hadn't noticed before and change them prior to construction. Working virtually was an easy process that allowed us to effectively collaborate with the designer while accommodating our busy schedules."
-Justin & Bri in Glendale, CA
(Major Home Addition & Remodel)